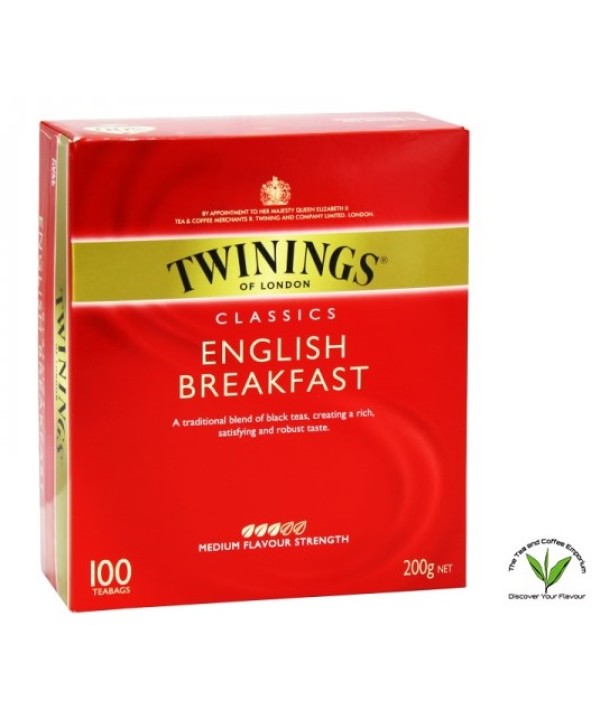 Tea Type- Teabag, Tagged and Enveloped Teabags
Amount Per Box- 100 Tagged and Enveloped Teabags
Perfect For- A classic Black Tea from Twinings
Caffeinated- Yes
Description- English Breakfast is our most popular tea. To create this well-balanced blend, we carefully select the finest teas from five different regions, each with its own unique characteristics. Tea from Kenya and Malawi provides the briskness and coppery-red colour while Assam gives full-body and flavour. The robustness from these regions is complemented by the softer and more subtle teas from China and Indonesia. The combination of these varieties yields a complex, full-bodied, lively cup of tea that is perfect any time of day.
Ingredients- Black Tea
What We Think- A Twinings tea at its best. If you are looking for a full bodied black tea, You cant go wrong with this English Breakfast. Black tea steeping time is best between 3-5 Minutes with boiling water.